In a comment to the previous post "How Can You Not Love A Face Like This?",  MrC posed the following question:
——-
Earlier, Hal said "…as I bush-hog a field."
Us city-folk are not so sophisticated.  I don't know what bush-hogging is, but it sure doesn't sound like something I would do to my wife.  :-)
———
Well, MrC, this is a bush hog.  Actually, Bush Hog, as that is the trademark used by the Bush Hog Company to market their brand of rotary cutter (they were the inventor of this farm implement).  It is also referred to as a brush hog, a rotary cutter, or a shredder.
The implement my daughter is modeling above is a Bush Hog brand 7′ diameter rotary cutter.  Think of it as a lawnmower on a massive dose of steroids.  It will cut through grass, weeds, brush, and saplings up to 3 1/2″ in diameter.
In this photo, my son is demonstrating the proper technique for bush-hogging.  Notice the height of the grass and brush beyond the tractor?  It was definitely time to cut this field.  We schedule the cutting of our fields and pastures to create a habitat suitable to the needs of the varied wildlife in our midst (which will be the subject of a future post).
When you have finished bush-hogging a pasture, after a week or so it will look like this: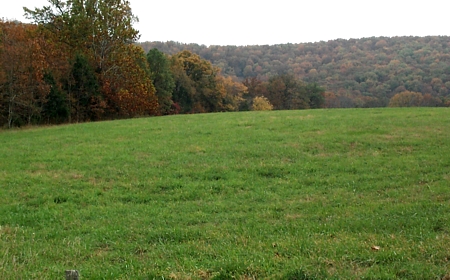 When you have finished bush-hogging your wife, after a week or so she might look this: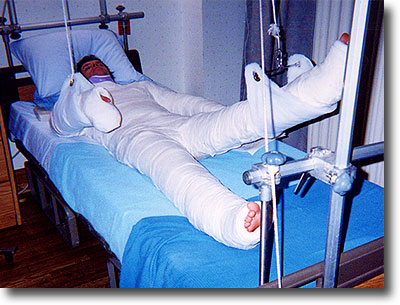 So, in conclusion, I would suggest that MrC and all the other city-slickers out there heed the following advice. DO NOT, under any circumstances, bush-hog your wife!