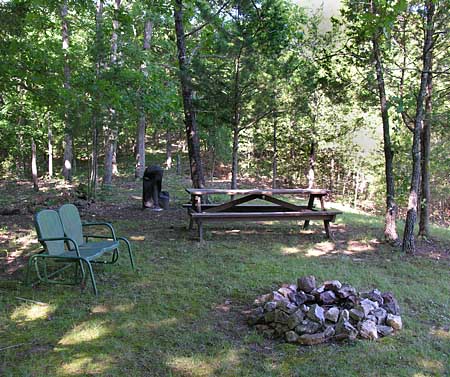 Remember this shaded picnic area from a previous post entitled The Catfish Pond ?  I was headed over to that spot the other day to do some maintenance work, when I was greeted by this gal ….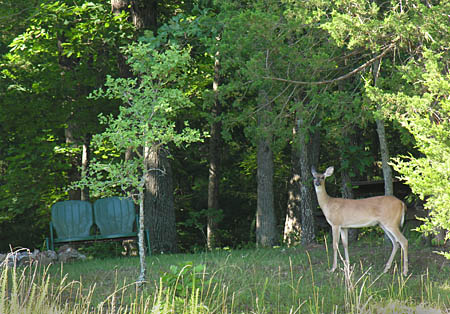 Apparently, Retta and I are not the only ones who like to frequent this cool, quiet spot.  The doe, whom I presume didn't want to disturb my intended work schedule, loped off into the woods, leaving me to enjoy the peaceful setting as I went about my tasks.
Chores finished for the morning, I set off back to the house, when I noticed one of the buzzards that seems to have made it's home in the trees near the catfish pond circling overhead.  Perhaps I was standing a little too still as I observed the bird gracefully tracing figure eights in the sky, because the vulture soon swooped down toward my position, landing only yards from my location.  Maybe a meal was at hand, he might have reckoned, only to have his hopes dashed as I snapped several photographs and quickly departed.
When one weighs the pros and cons of country life, encounters such as these certainly bubble up to the top of the list of positive factors.  Don't you agree?