I've been "tagged" by Karl at Pile of O'Melay's to compile a roll call of the animals we currently provide a home to.  Here is my pictorial animal roll of our domestic denizens.
Chipper is our gelded quarter horse, probably around 18 years of age.  Born and raised on the farm next-door.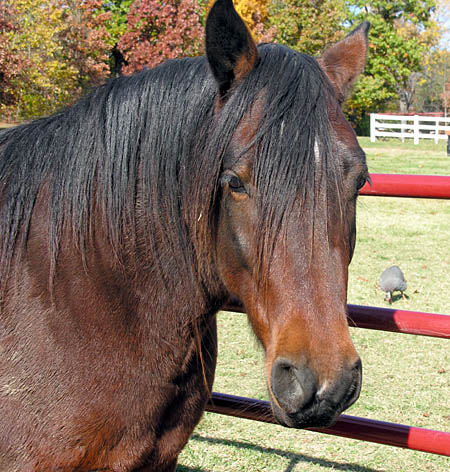 Tojo is our gelded Missouri Fox Trotter,  who is about nine years old.
George, our yellow Labrador Retriever, has boundless energy.  He loves the water, which is what you would expect from most any Lab.
Gracie is our very large Great Pyrenees.  She is a wonderful watchdog, as well as a loving, gentle pet.  She loves a good roll in the mud, as you can see from this photograph.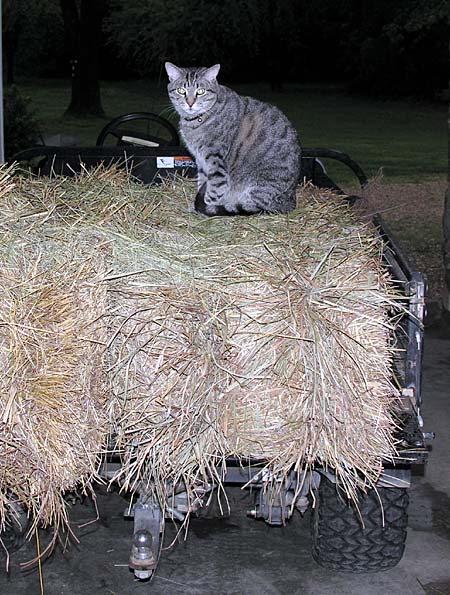 Max (our oldest tabby) was the sole kitten in his litter, born on another farm located next-door to us.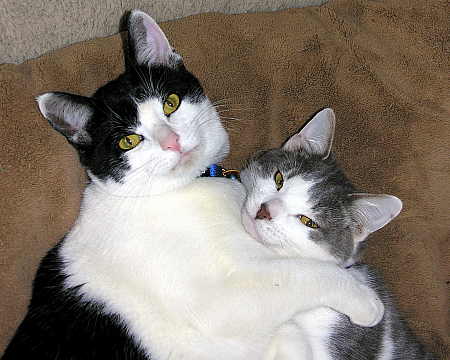 These two cats are Bosco and Hobbs, whom you may recall were rescued by Retta along the side of a local rural highway.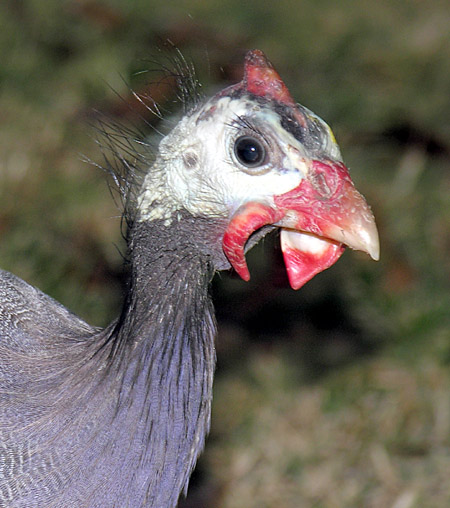 We currently have 12 adult guineas, but they are soon to be joined by our fledgling flock of guinea keets.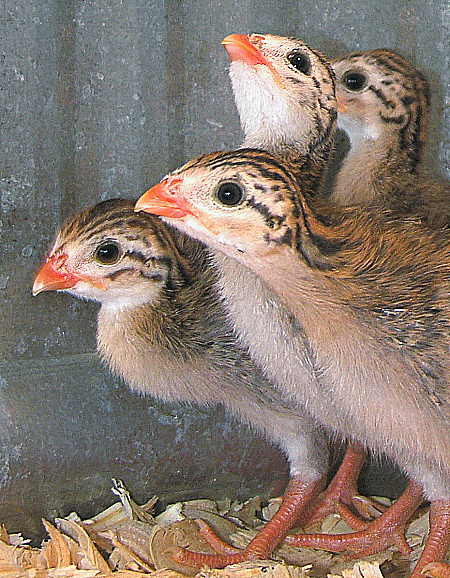 We now have 40 guinea keets that the adult guineas have hatched for us, and they will soon join the adults that wait outside the nursery.
These are two of the three adult roosters that have survived the predators that occasionally pay a visit around here.  They are quite sociable, and always seem to be curious about any human activity that they observe.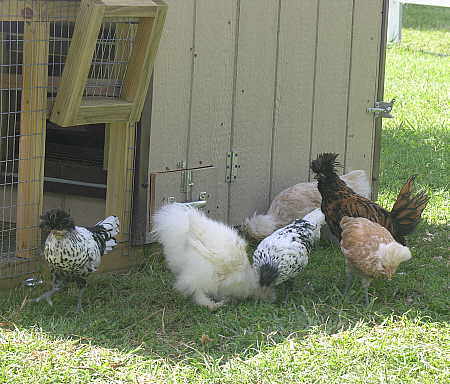 And these are a few of the 17 chicks we are currently raising.
 To recap in list form:
2 horses
2 dogs
3 cats
12 adult guineas
40 guinea keets
3 adult chickens
17 young chicks
Be sure to check out Karl's post to see what animals others have at the moment.