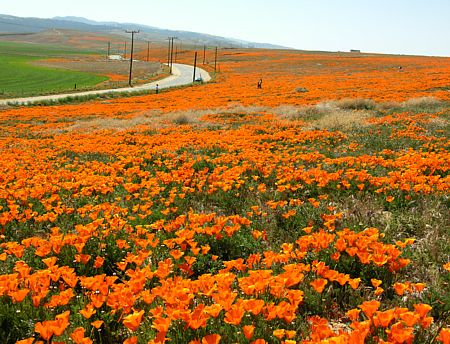 After months of absence from the blog-o-sphere due to a Wordpress installation that prevented the posting of photographs, a software update has now put me back in business, so to speak.  It's catch-up time, so I will begin with photographs recently taken at the California Poppy Preserve, located in California's high desert Antelope Valley.
 
When the conditions are favorable, springtime brings on a spectacular display of these orange wildflowers, drawing tourists and locals alike to witness the beauty of a desert in bloom.
The poppy fields stretch in all directions, creating a remarkable panorama at ground level.  I can only imagine what the poppy fields must look like from the air!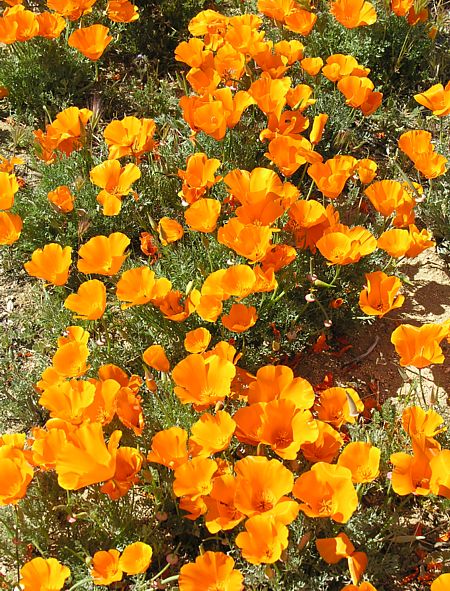 The delicate beauty of the California Poppy is indeed a sight to behold.  This Wikipedia article on the California Poppy contains much useful information.
I'll leave you with this last photograph, while I try to figure out how to use this new version of Wordpress to post several months worth of backlogged material!