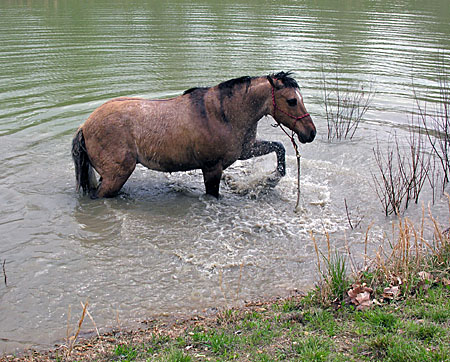 On occasion, we allow our horses the opportunity to swim in one of our ponds.  Chipper, our middle-aged gelding, really enjoys the water.  For some reason, he always likes to paw at the pond water, as you can see above.
The pawing starts off with gentle strokes of his front leg, but before long, the activity becomes more frantic, splashing water all over the place.
Soon, all of this commotion draws the attention of Gracie, who feels compelled to check out the activity going on at the pond.
Eventually, the whole gang gets involved.  Chipper, meanwhile, continues non-stop with the odd water pawing behavior.  He wants to be sure that every fish in the pond knows of his presence, I guess.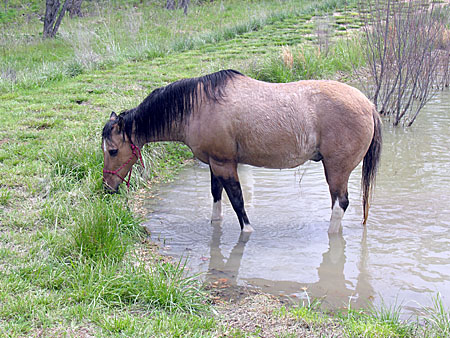 Content in the knowledge that he has successfully sullied the pond for the next few days, Chipper grabs a few bites of grass before heading back to his grazing pasture (located away from the pond, of course).